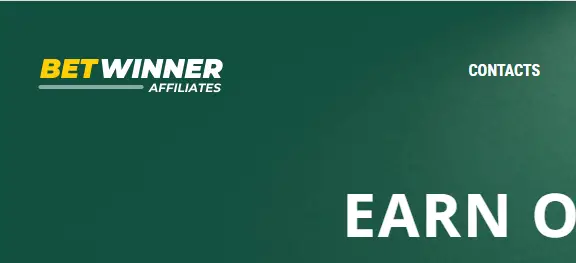 Nearly in all industries, you'll find an affiliate opportunity these days and the betting industry isn't left out. In fact, affiliate marketing in this industry is one of the most lucrative.
And today we want to explore the opportunity of becoming a Betwinner affiliate. But first, if you're not so familiar with affiliate marketing let's brush that up first.
What is Affiliate Marketing?
An affiliate marketer is either a person or a company that promotes products or services offered by another company, in exchange for a commission. The main goal of affiliate marketing is to attract and convert interested people into customers for the affiliate company. Marketers often earn a percentage of the sale or a fixed fee for each person they refer.
This type of marketing relies heavily on performance, which means that affiliates are rewarded according to their results. This method has gained more and more popularity over the last few years, as it helps online entrepreneurs and marketers monetize their online presence and marketing skills.
Why become an affiliate marketer for Betwinner?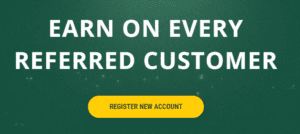 Betwinner is a well-established online sports betting platform that attracts more than 300,000 users each month. This means that you have a large and diverse audience to target. 
Another reason for collaboration is that you receive all the marketing materials you would need for an effective campaign. These materials include banners, links, and tracking tools so that each marketer can know exactly how many successful referrals they have generated. 
Also, Betwinner offers competitive commissions, so affiliate marketing could be a really profitable part-time and or full-time job. 
A step-by-step guide 
Here's what you should know if the idea of becoming an affiliate marketer for Betwinner appeals to you:
Do your research: Read and understand the essential aspects of the platform: what sports it provides, what its main features are, the odds, how to place a bet, etc. This information will help you promote the services better. 

Sign Up as a Betwinner Affiliate: Go to the official Betwinner website and look for the

Betwinner affiliate

program section. You will find an "Affiliate" link at the top of the page. Click on this link to access the affiliate program information.

Register and wait for approval: In order to register, you will have to fill in the form with your personal data: your e-mail address, full name, phone number, and so on. Be prepared to provide some info about how you plan to promote Betwinner and generate traffic. Next, Betwinner will review your application. If you meet their criteria, you will be approved as an affiliate. The approval process may take some time, so be patient. 

Start posting: Once approved, you will be sent all the necessary marketing materials. Then, all you have to do is start promoting Betwinner on your social media.

Get paid: You will earn commissions for every customer you refer to Betwinner who signs up and places bets on the platform. The commission structure and payment methods will be specified in your affiliate agreement with Betwinner.
Conclusion 
To sum up, affiliate marketing is an advantageous way of earning income online. Moreover, it is a great way for people to network with established brands and businesses, like Betwinner, without creating products themselves. The ease of entry into these programs makes it accessible to a wide range of people. Betwinner's affiliate program typically offers competitive commissions, a broad and diverse audience to target, and a wealth of promotional materials to help you maximize your marketing skills. More helpful tech info is here!
Don't think you'll start making a lot as soon as you start but with consistency, you can achieve good result.
Also, read our article on how to create a 22bet account in 5 simple steps.