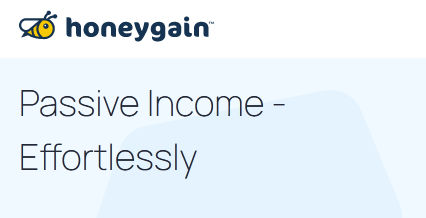 Welcome to yet another guide on Asknaij, this time we look at how to withdraw from Honeygain.
Honeygain simply uses your unused data and pays you in return.
So, you see, this way of making money is only best for people with more internet data than they can use. Even more so for people with unlimited data plans.
If you're new to Honeygain the signup process is simple. You just need to download the app and follow simple instructions to get started.
Note, you can only download the app on the Honeygain website, click HERE.
More on using the app later, first, let's look at how to withdraw and what's required to withdraw from Honeygain.
How to Withdraw on Honeygain
Open your Honeygain app.
Just on the homepage tap on "Payout". If the payout button isn't active it means you haven't reached the minimum withdrawal amount.
Choose between Paypal and Bitcoin on the next page.
Paste your wallets address on the "Address" field.
Finally, tap on the "Withdraw" button.
That's all on how to withdraw from Honeygain.
Now, back to using the app and other related questions.
The app's homepage gives you data that shows your earning progress.
The first section shows the total points you've earned and the payout button shows your progress in percentage.
The next section shows your daily progress and the total data Honeygain have used.
Another section that might interest you is the referral section, it carries your referral link and what's in for you when you refer a friend.
Other questions:
How many devices can I connect to my Honeygain account
Honeygain allows you to connect up to 10 devices to one account.
How do I earn fast on Honeygain?
There's no trick to doing this, everything depends on your internet connection the speed and the number of devices connected helps.
Why is my Honeygain not working?
You may not earn or your account might stop working for many reasons. It could be that your new network does not support Honeygain or you're out of data or you're device does not support it.
How much does Honeygain pay for 10GB?
You earn $1 for 10GB that means 200GB will give you $20 which is the minimum withdrawable amount.
Can I withdraw money from Honeygain without PayPal?
Of course, you can. The new Bitcoin payment method introduced has made this possible. You can withdraw your money to your Bitcoin wallet either Binance or any Bitcoin wallet.
With all that cleared let me also clear this, after installation of your Honeygain app you don't need to do anything. You just keep browsing normally while Honeygain works in the background. Just make sure the app is running.